This was a year unlike anything we've ever seen, and fortunately it is almost behind us.  I've compiled my list of the 10 biggest stories in Vanderbilt athletics for year 2020.  Feel free to agree or disagree
---
10. Vandy Pros
Several Vanderbilt athletes got drafted and paid, and it was well deserved
Football
Ke'Shawn Vaughn 3rd Round 76 Tampa Bay Buccaneers
Basketball
Aaron Nesmith 1st Round 14 Boston Celtics
Saban Lee 2nd Round 38 Utah Jazz (sent to Detroit Pistons)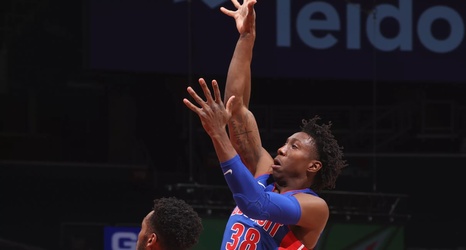 Baseball
Austin Martin 1st Round #5 Toronto Blue Jays
Tyler Brown 3rd Round #101 Houston Astros
Jake Eder 4th Round #104 Miami Marlins
Mason Hickman 5th Round #154 Cleveland Indians
---
9. New Administration, New Hope?
On May 21st Vanderbilt announced Candice Storey Lee would officially be the athletic director after serving in the role on an interim basis since February.  She is the school's first female AD, and the first female African American to lead an SEC sports program.
On July 1st Daniel Diermeier officially took over for Nick Zeppos to become the ninth Chancellor of Vanderbilt.
Obviously, time will tell, but early returns on these moves have been encouraging for Commodore sports fans. Diermeier is certainly saying the right things and has expressed a strong desire to do what he can to help sports succeed at Vanderbilt, which is already a step up from his predecessor who never really said anything at all about athletics.
Lee is a former Commodore athlete who has been groomed for this position for years and her actions already suggest she is serious about sparking change. In September, she hired Tommy McClelland as deputy athletic director for external affairs and revenue generation, and Dr. Kristene Kelly as deputy athletic director for internal affairs and title IX liaison. Her biggest stamp on athletics came later with a football coaching change (more on that later).
---
8.  John Augenstein Participates in the Masters
Because of Augenstein's second place finish in the 2019 U.S. Amateur Championship, he received an invitation to the 2020 U.S. Open and Masters. After missing the cut in June at the U.S. Open, he fared better in the delayed Masters in November, playing through the weekend and finishing tied for 55th and 3-over for the tournament. Brandt Snedeker, another former Commodore, finished 59th at 7-over. Hopefully this will be a springboard to an outstanding professional career for Augenstein.
---
7.  The Dawn of the Ken Seals Era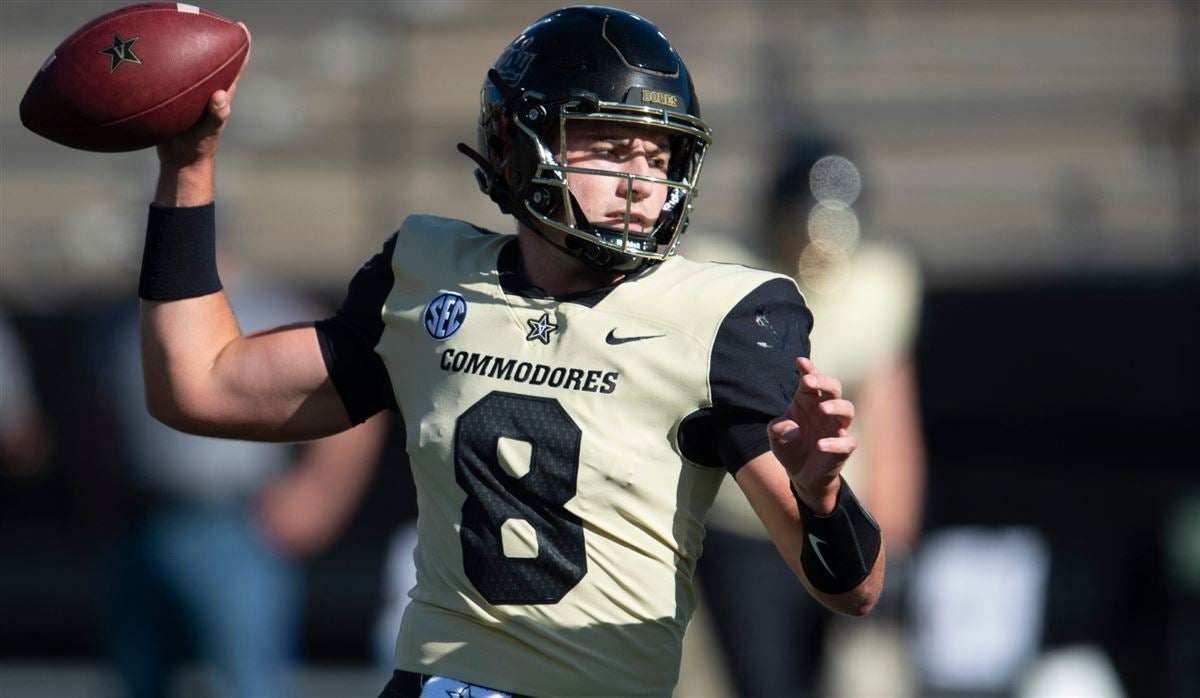 There were few bright spots for the football team this season, but Ken Seals was undoubtedly the biggest.  He was the leader from the first snap, and in only nine games he rewrote the records for freshmen quarterbacks at Vanderbilt.  The true freshman finished with 1928 yards passing, 64.6 completion percentage with 12 touchdowns and 10 interceptions.  He gives Commodore fans hope for the coming seasons. 
---
6.  The Losing Streak is Over!
After 28 straight SEC losses, the basketball team finally broke through on February 5th by upsetting No. 18 LSU in a 99-90 shootout at Memorial Gym. The Tigers led 83-80 with six minutes left before the Commodores staged a thrilling rally, finishing the game by shooting a blistering 57.1% from the field. Stackhouse finished his first season with three SEC wins.
---
5.  Losing Our Best player…  Again
For the second consecutive season, Vandy's top basketball player had his season end prematurely due to injury. Aaron Nesmith suffered a stress fracture in his foot that sidelined him after the SEC opener against Auburn. The sophomore was leading the SEC in scoring at 23 points per game, shooting a 51% from the field and a ridiculous 52% from three. As previously mentioned, his performance in the abbreviated season was still good enough to make him an NBA lottery pick.
Someone cover Scotty Pippen Jr. in bubblewrap…
---
4.  Soccer Champions
Vanderbilt soccer managed a 4-4 record playing an abbreviated, brutal SEC-only regular season which has 5 teams in the top 15 nationally. They found another gear in the SEC tournament by winning four straight games culminating in their 3-1 win over Arkansas in the championship game. The team will resume their season playing in the NCAA tournament this spring.
---
3.  Derek Mason Out, Clark Lea In
The prevailing thought with many fans was that Coach Derek Mason would be given a mulligan in this unusual year of COVID-19 with numerous players opting out and a tough SEC-only schedule. This didn't happen, and the worst-case scenario for Mason played out during the season. After losing 41-0 to an average Missouri team, the Commodores were 0-8 and seemingly going nowhere, and Candice Lee had seen enough. Mason had some highs in his coaching tenure, including two bowls and three straight wins over rival Tennessee, but not enough to overlook a 27-55 record including 10-46 in the SEC.
The hiring of Clark Lea to replace him has been well-received by Commodore Nation, and has the fanbase optimistic for brighter things ahead.
---
2.  Sarah Fuller Becomes a Household Name
Special-teams savior or publicity stunt?  No matter how you feel about it, there is no denying the national attention it brought to Vanderbilt.
On November 28th, against Missouri, she became the first female to take a snap in a power five football game when she squib-kicked the second half kickoff. 
The spectacle brought feedback from famed athletes such as Billie-Jean King, Mia Hamm, and LeBron James, among countless others.  The fact that the game was in the national spotlight, and that the team performed so poorly, might have been a factor in Coach Mason's termination.
The next game, on December 12th against Tennessee, she followed up with two successful extra points.  Her helmet, uniform, and the game ball for her second extra point were sent to the College Football Hall of Fame.
---
1. COVID-19 brings the world to a stop
Vandy's hoops season came to an end with an 86-73 loss to Arkansas in the SEC tournament on March 11. It didn't seem to be a particularly newsworthy event at the time. Little did we know it would be months before we would have sports, any sports, in our lives again. That meant the baseball team, which had an excellent shot at defending their national championship, wouldn't have the opportunity to do so.
The effects are still being felt here and around the nation. The football team only managed to finish nine games. Several basketball games, men's and women's have been canceled and the women's program just paused all basketball activity.
Obviously, this story is worldwide, not limited to Vanderbilt, and that's why it's the biggest.  Our world has changed.  This was the first season in decades I haven't attended a football game.  It's looking like that will be the case for basketball as well, and I know I'm not alone. There will come a day where we have a new normal… and for better or worse, it WILL be a new normal.